High-security Locks Sterling, VA – Locksmith Service Sterling VA
Technology has advanced to an extent where it is proving to be both a boon and bane. How, you ask? Consider your home's security parameters. You have robust locks guarding your property, thanks to the innovation and the developments brought about in the locksmithing industry. But the same technology that has given you heightened security is also the reason why miscreants these days are better equipped with the tools and the necessary know-how needed to exploit even the smallest of loopholes and make away with your valuables. Even if you think you've got the best lock installed, it's just not enough! What you need instead are high-security locks that are designed to be one step ahead of modern-age security threats and can do an excellent job in safeguarding you, your property and assets.
Reach out to Locksmith Service Sterling VA – we excel in recommending and installing a wide range of high-security locksand have amassed a positive reputation for securing innumerable residences and commercial properties in Sterling, VA area.
Why do you need high-security locks?
Without a robust, foolproof and a well-formulated security setup guarding your premises, you can never be sure that your property is fully safe – and high-security locks go a long way in bringing in that sense of assurance. If you don't want your confidential information divulged or precious possessions stolen, then it's high time you revamp your locks. These high-security variants are designed to resist manipulation attempts and can deter criminals from trying their hand on it, thus imparting the safety net you're looking for.
Features of high-security locks:
Can prevent forced entry
Made with break-proof materials
The complex keyways don't allow lock picking
The design can resist all manipulation attempts
Smart locks are designed to resist hacking
Evaluation and assessment of your property:
You cannot simply purchase a high-security lock that someone recommended and get it installed. To make sure your investment fits your requirements, you need to rope in an expert to provide the insight needed. Hire Locksmith Service Sterling VA! Our experts will analyze any flaws in your property's security, assess the requirements, and recommend an apt solution that bridges any gaping voids left in the setup.
We have the best high-security locks:
The market is flooded with a wide range of options. Choosing the wrong option from the wrong manufacturer could spell trouble and result in wasted investment. At Locksmith Service Sterling VA, we partner with the very best in the industry and source high-security locks from top brands to make sure every lock you purchase from us is exemplary in terms of quality and longevity.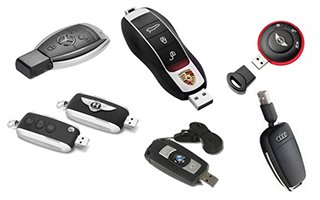 From ASSA to Mul-T-lock, we've got a massive collection of locks you can choose from. Some of our high security options include:
Electromagnetic locks
Heavy Duty padlocks
Smart locks for residences
Deadbolts
Knob/lever locks
Rim/Mortise locks
Digital locks
Are you in need of a high-security lock? Find the best options in Sterling, VA area by dialing 703-646-9200!