Rekey Sterling, VA – Locksmith Service Sterling VA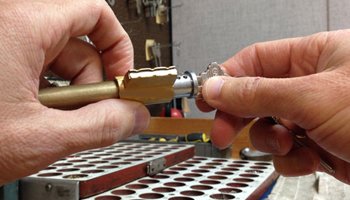 When you've lost a key and suspect it's stolen, you don't necessarily have to replace the entire lock system with a new one, because there's a better, more cost-effective way – and that's a rekey procedure. Rekeying involves altering the internal configuration of the lock so that the old keys no longer fit and the lock answers to a new key instead. It's considered one o f the most affordable means of upgrading your security and is highly sought after by clients in Sterling, VA area! At Locksmith Service Sterling VA, we specialize in offering rekey solutions and are known for our honest recommendations, timely delivery and quality of work.
Why should you rekey your locks?
Rekeying holds a host of benefits that can help you achieve greater key management and enjoy better security, at a fraction of the cost of a new lock. Here are some of the benefits the procedure can bring to you:
You can restrict access of ex-tenants/employees into the property
The locks can be rekeyed with a combination that proves difficult to pick
You can completely avoid the chances of your locks being opened by a stolen key
You get to enjoy a renewed and enhanced sense of security
The procedure can remove master pins, thus disabling contractor's key
It's a cost-effective procedure compared to a replacement
You can get the locks rekeyed to a master key system
Should you replace or rekey locks?
Often, people are torn between the idea of replacing or rekeying the locks, but are unable to decide which solution is for them. Ask a random locksmith and he/she is likely to suggest replacement, because that's the quickest way to make some money. A rekey procedure is comparatively time-consuming but is quite cost-efficient for the client. In most cases, locks can be rekeyed to achieve the desired results. Only in cases where the lock is too damaged or outdated will you do well with a replacement instead. If you're still unable to decide, you can always trust the professional opinion of a locksmith from Locksmith Service Sterling VA! We suggest only what's right for you!
Why you need professional help?
On the surface, rekeying might appear simple, a job that you can do by purchasing a DIY kit from the nearest hardware shop, but in reality, its layers of complexity stretch deep within. There's a high chance you might end up damaging the lock and paying more on replacements and repairs. If you've decided to rekey your locks, then it's vital to do it right! If you live in Sterling, VA area, trust no one but Locksmith Service Sterling VA to get your locks rekeyed in the best manner.
For reliable rekey services delivered by experts, dial 703-646-9200!