Transponder Keys Sterling, VA – Locksmith Service Sterling VA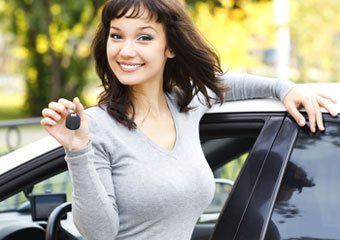 If you ever lose your car keys, what's the next thing you do? You immediately ring up your car dealer, spend a fortune and wait over a week for the keys to be delivered. But you don't have to go through all that, not if you call Locksmith Service Sterling VA for transponder keys. We specialize in making car keys and are known across the Sterling, VA area for our timely and cost-effective service.
Why are transponder keys used?
Car thefts were common, and criminals were quickly able to overcome the security barriers by revving up the engine through hotwiring. But all that changed with the introduction of transponder keys in 1995. These digitally programmed keys add an extra layer of security making it nearly impossible for a car to be hotwired.
How does it work?
A transponder key is like your regular key; it has a blade that fits into and turns a long. Its bulbous head is where its security secret lies. Embedded within is a chip that carries a unique code. When the key is inserted, a signal is generated that needs to be validated in order for the immobilizer to deactivate. In case the wrong key is inserted, the receiver doesn't register the signal and thus, the engine doesn't turn on. In more advanced systems, there are transponder keys that use a rolling code which changes every time it is used. This makes it quite difficult for hackers to break through the encryption.
Why you need an expert auto locksmith?
Not just anyone can make you a transponder key thanks to the confounding complexity associated with these. There's not just one, but two components that need to be made with precision; one, the key blade has to be cut and sized exactly, two, the chip needs to be programmed properly in order to be read by the vehicle's receiver. Replacing a lost transponder key or making you a spare, isn't something you can get done at a local hardware store. You need an expert's assistance, and when you call Locksmith Service Sterling VA, be assured that you'll get the best.
Get transponder key made in 30 minutes:
Losing your transponder key means losing access to your car until a new one gets made! If you approach a dealer, they're likely to take at least a week to get your keys made. Can you wait that long? Why wait when you have the better option in Sterling, VA area? Reach out to Locksmith Service Sterling VA! We own state-of-the-art vans loaded with key cutters and programming tools that enable us to arrive onsite and make a key then and there. Once we start working, you'll have the finished key in your hands in just about 30 minutes.
For swift, affordable and reliable transponder key making service, you can ring us up on 703-646-9200!